Budget Drivers: The Forces Driving State Spending
A Message from the Comptroller
Published November 2018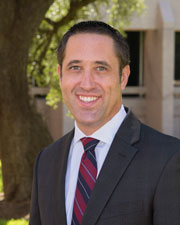 Texas state government is a complex and expensive undertaking. In our 2018 and 2019 fiscal years, we'll spend more than $216 billion to provide vital services for Texans, money that will support hundreds of programs. And more than four-fifths of that spending is locked in, driven by the state's laws and constitution and the matching requirements of federal aid. The remainder left for "discretionary spending" is the subject of long and sometimes bitter debate in each legislative session.
But the dizzying variety of state and state-federal programs tends to obscure an important fact. Most of the state's spending — nearly 90 percent of it — goes to support just three things: education, health care and transportation. To understand the state's budget, we need to examine the forces driving costs in these three areas.
In this special report, we examine these forces in detail. We hope to provide a valuable overview of these issues before lawmakers begin preparing the next state budget in 2019.
We look at the tension between state and local education spending, and the way in which the steady climb in Texas property values has shifted the burden toward property owners. We examine higher education costs and the rapid increase in tuition and fees at public universities. We'll explain the way in which our state's management of Medicaid eligibility has helped contain rapidly rising costs and caseloads. And we look at major recent commitments for transportation funding.
We also consider some of the tools the Legislature has used to make ends meet when revenues won't stretch quite far enough, such as deferred Medicaid payments, the use of dedicated fund balances and the persistent underfunding of obligations such as employee pensions. Some call these "budget tricks," but these tools have helped make the budget work when needed. Whether they'll continue to do so for the foreseeable future is another matter entirely.
We hope you'll find this special report on Texas budget drivers both timely and useful.
Glenn Hegar
Texas Comptroller of Public Accounts
---