Announcements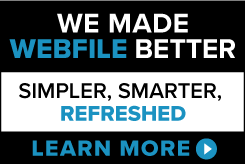 Webfile will be offline January 30, 31.
---
Now Available: New Crude Oil & Natural Gas Electronic Tax Filing Software Version 5.0
The new version of the Texas Comptroller's Crude Oil & Natural Gas Electronic Tax filing software is now available on the EDI website.
---
Updating your email address:
If you are using the Texas Comptroller's software, the email should be updated in two places:
In the software click on the taxpayer profile icon and update the email address. This contact information and email address is recorded as the filer of the report.
When you upload the EDI file, select "Change Contact Info" on the left side to update the client information. This email address receives the confirmation email after a file has been upload
Having Problems?
If you are experiencing issues with Electronic Data Interchange (EDI), try clearing your browsing history and cookies.